Back to blog
Adaptive Sports for Those Who Can't Bear Heat and Humidity
Some lessons are harder to learn than others and for me adapting physically to Multiple Sclerosis (MS) is a prime example. It's been twenty years that I've been living with MS and still I don't always know my physical limitations. In part because having MS is like shooting a moving target. It affects the central nervous system and virtually anything from vision problems to walking difficulties can happen and they can change from day to day. For me, the one constant is that I walk with a slight drop foot on my left side. It's exactly what it sounds like, my left foot has a bit of a lag and will just drop at any given moment, tripping me and sending me shooting into the ground. My husband and I joke "can't trust Leftie" but this problem has caused some serious accidents and my right knee is pretty torn up because of it. That said, combine that with the desire to participate in particular activities, surmounted by my own desire to prove to myself that I still can have fun, and before you know it I challenge myself and often times fail. Take for instance, two years ago when we went skiing in Colorado. I had dreams of skiing down the mountain with Amelie and Dan but honestly the only thing that happened is I feverishly tried to remain standing at the bottom of the mountain and the only skill I mastered was getting back up and putting my ski back on. I was determined to make it work only to find myself crying alone over a martini après ski. I wallowed in my sorrow for about an hour and then I was grateful I could take snap photos of Amelie crushing it in her own ski classes. She advanced to level 4 in 2 days!
Point is, when I don't adapt a sport to fit my needs I'm left with an unnecessary emptiness. Next time I try to ski, and I will, I'll do it seated because Breckenridge offers it and I will fulfill my dream of skiing down the mountain with my family.
That said, I read a quote towards the beginning of the pandemic that really stuck with me. It read "The key to success is playing the hand you were dealt like it was the hand you wanted." ― Kaitlyn Walsh. Initially, I thought easier said than done. However, the more I thought about it, the more I realized it pretty much summed up my life since my MS diagnosis. Not only that, but it made me think of every disabled individual and how they've chosen to move forward in life. I've encountered obstacle after obstacle yet I've found happiness at each stage simply because I understand that no one is immune to struggles, and I chose to be happy in the process. Which brings me to my next point, one of my latest struggles has been thermal regulating. It's basically my body maintaining its internal core temperature independent from environmental temperatures. Which has added a new challenge during the pandemic. How does someone in the vulnerable population, during a pandemic, in the Florida heat with MS get out safely to have a little fun? An just one or many adapted sports examples that could work for you is kayaking! We went kayaking and it was the perfect adaptable sport for me. For starters, when my body heats up just a little I usually start to stumble around and I easily lose my balance. Problem solved. All I had to do was flick enough water on my shoulders to cool off and furthermore I am seated most of the time. It was an amazing option of adaptive sports near me and I'm so glad I tried it!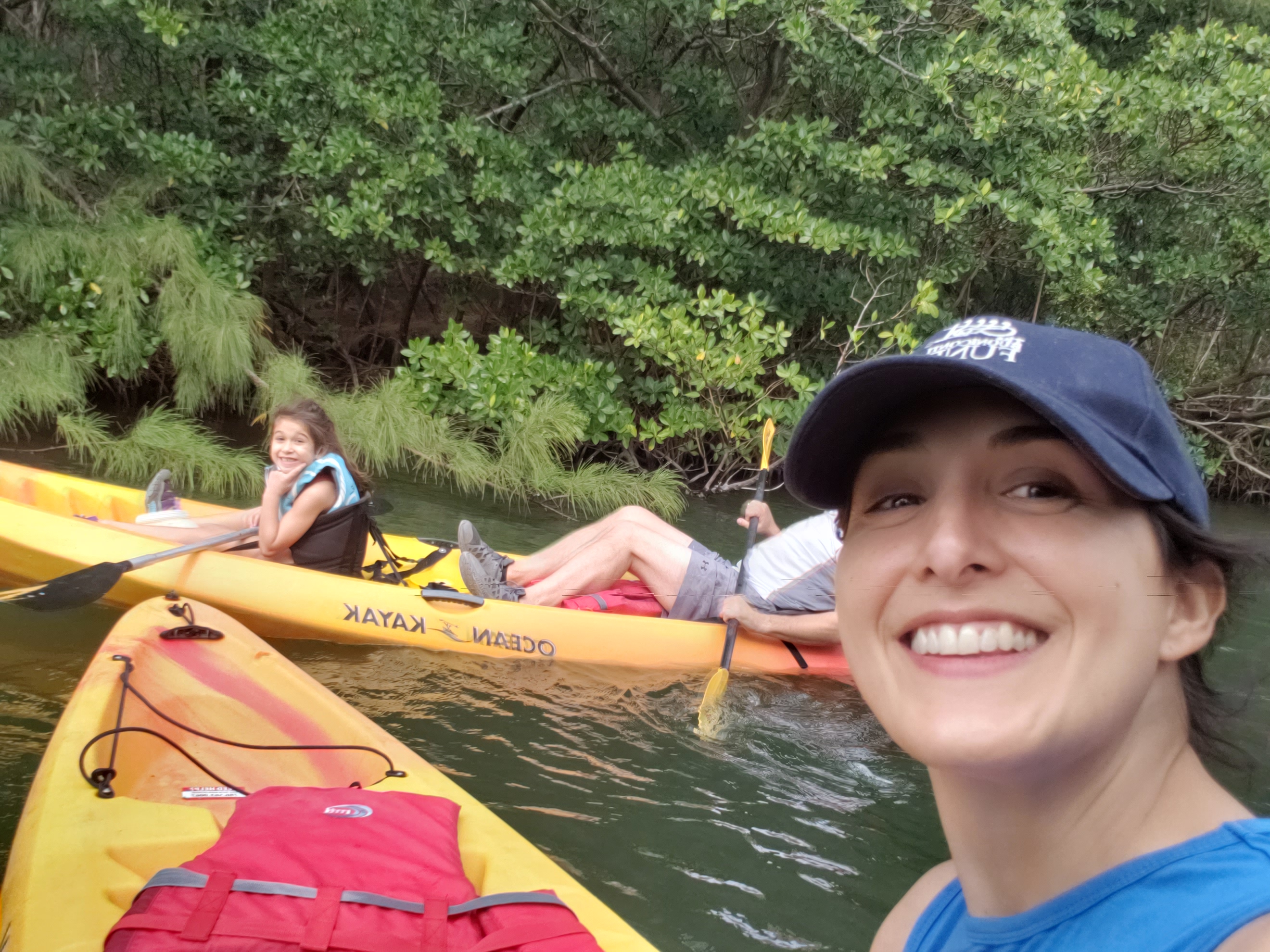 Going back to the quote, we may not always get things just the way we want but if we change our perspective and learn to adapt then we truly are succeeding at life. Wouldn't you agree? I ask that next time you see a person taking part in modified sports for disabilities, you please understand that the level of disability a person has also shows the level of their resiliency.