Back to blog
Schedule Your Appointment For COVID-19 Vaccination in Florida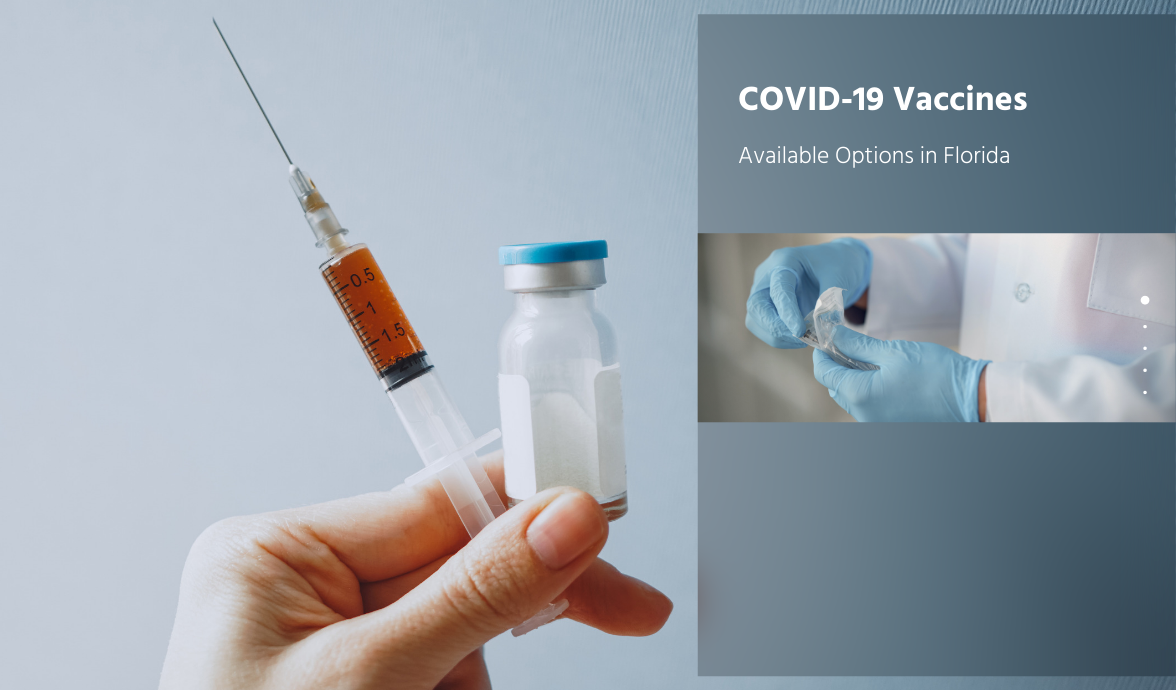 There is no question in anyone's mind that the Coronavirus Pandemic has been a major disruption in our lives. It has killed hundreds of thousands in the US, and millions around the world. It has created an economic recession the size of which is unprecedented with every major country reporting record numbers of unemployed, huge numbers of companies in bankruptcy and many more just shutdown probably for good. Entire industries devastated especially important for Florida travel and hospitality. Vaccine distribution is started in the country, so you can also schedule an appointment for Covid 19 vaccination in Florida.
Our best hope for improving this situation and possibly the only positive in this dismal picture is the recent emergence of vaccines to prevent coronavirus. Covid 19 vaccines are our best hope for starting to improve the situation. The challenge remains in getting the vaccines in sufficient quantity, and vaccinating as many people as possible, as quickly as possible. The government cannot do this alone, the private industry cannot do this alone, and both need to work together to be as effective as possible.
Where to Get Covid 19 Vaccination in Florida & Miami?


Schedule Covid 19 Vaccine Appointment at Walmart
Florida government is not alone in trying to improve distribution. Private industry has stepped up and offered to help. Both Sam's Club and Walmart are taking reservations for COVID-19 vaccines. You can check the eligibility criteria and schedule your Covid 19 vaccination appointment at Walmart.
Schedule Covid 19 Vaccine Appointment at Sam's Club
You can schedule Covid 19 vaccine appointments at Sam's Club. The appointment scheduler will also send you a digital reminder when it's time to return for the second dose. You will need to show proof of Florida residency to get vaccinated.
How Much Covid 19 Vaccine Cost in Florida?
Are you afraid of the high cost of vaccination? Remain calm and assured, no one will have to pay for the vaccine because taxpayers are handling the bill. The companies can charge an administration fee for giving someone the shot, but it will be reimbursed by the patient's public or private insurance company. For uninsured patients, the fee will be paid for by the Health Resources and Services Administration's Provider Relief Fund.
Grocery stores have also stepped up. Some Winn-Dixie, Fresco y Más and Harveys stores in Florida are also scheduling vaccine appointments. Publix's vaccine program has also expanded to nearly 600 stores across the state.
When you are eligible for the Coronavirus vaccine in Florida do your part and take it if you can; that is the only way we will get out of this terrible situation. Follow the CDC guidelines, continue to wear a mask and continue social distancing. We will need to do this until enough people have been vaccinated so that we reach herd immunity and COVID infection rates drop to insignificant levels.
Is it Safe to Take Covid 19 Vaccine?
While it is true that we do not have the benefit of long-term safety data, we do have more than seven months of data for tens of thousands of people who have not shown any serious adverse effects from the vaccine. The mild side effects of the vaccine are reassuring signs that it is working, arm soreness at the site where the vaccine is placed, body aches, fever and headache are all signs that the body has recognized the vaccine and is developing an immune response against the virus.
We also have nine months of data of what COVID-19 can do if we do not vaccinate — and that is an incredible number of Americans dying every day with the very real possibility of the daily death toll continuing to climb.
For these reasons, we rolled up our sleeves as soon as the Covid 19 vaccine in Florida was available and urge you to do the same!