A small act of kindness can change someone's day, but these valiant donors changed someone's life forever.
Thanks to my stepdaughter, Madisen, we were able to connect with Jeanette Cudney to share her remarkable story on her experience with a live organ donation. A living donation is when a live person donates their organ, or part of an organ, for the transplant to another.
Spreading awareness about living organ donation is critical. It's something that many either have concerns about going through with or don't have much knowledge on to begin with. Madisen and Jeanette both share similar stories (and share a donation date on August 4th which is crazy!)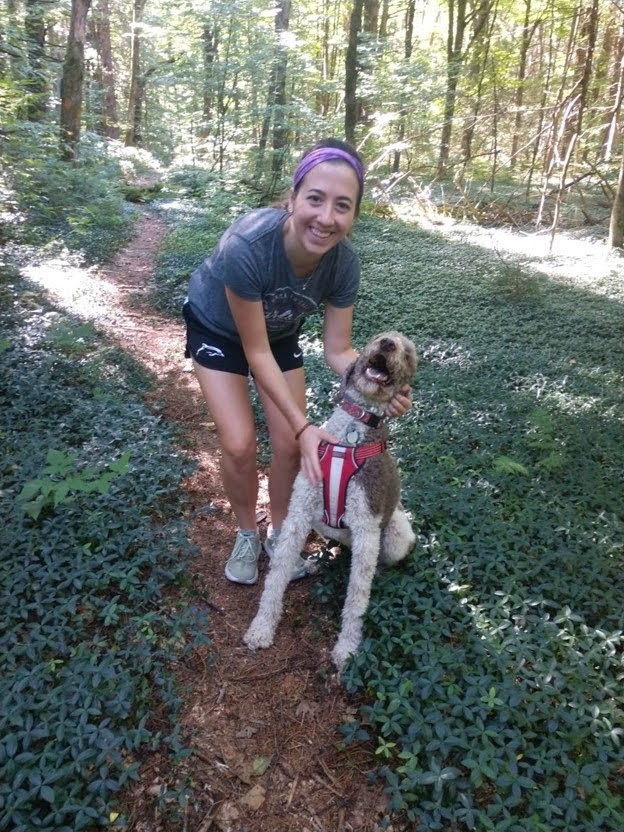 Read our exclusive Q&A where Jeanette's humility and altruism shine through her words, as she shares her donation experience with us.
Q: Please start by telling me a little about yourself. Where are you from? What are your interests, hobbies, etc.?
A: My name is Jeanette and I am 25 years old. I was 24 years old at the time of donation. I have an older brother named Lee who I am very close to (unfortunately not geographically though, he lives in California). I am currently living in Wisconsin and finishing up my fourth and final year of veterinary school. I am originally from central New York and grew up in a small town called Cazenovia. I go back to visit my parents there as much as possible! It is a really tight-knit community, and I was lucky enough to grow up with a ton of support and many role models. I am finishing up my last year of veterinary school and clinical rotations keep me very busy! I don't have as much free time as I would like but fill my free time (if I have any) with hiking, long-distance running (especially on trails), and hanging out with friends.
Q: How did the thought process of donating a kidney transpire?
A: I can't actually pinpoint a moment where I decided to or was inspired to donate a kidney. I don't personally know anyone who has gone through this process, has received a kidney or is in need of a transplant. Donating a kidney is just something that I had always wanted to do since I found out that it was a possibility. I am lucky and privileged to be healthy enough to donate a kidney and am so glad that I had the opportunity. I am also incredibly grateful for this opportunity to help increase awareness of living organ donation. I am hesitant to speak out about donation because of the risk of seeming disingenuous in my decision to donate but believe it is critical to increasing the number of people that donate. I was guided along in my donation journey when I read the stories of athletes who have donated their kidneys and maintained their athleticism while achieving wonderful things post-donation via the organization, Kidney Donor Athletes. I became an active member of this organization after donation. I recently started mentoring athletes interested in and actively pursuing living organ donation through KDA. It is an absolutely wonderful organization and the athletes featured on the website and Tracey Hulick (the founder) are wonderful people. I found a lot of courage in their stories and they helped calm my fears about returning to normal life after donation. Here is a link to my story on their website: https://kidneydonorathlete.org/2021/04/22/jeanettes-story/. I shared my story through them in the hopes of relieving the concerns of other potential donors as they had done for me when I first found them.
Q: What were your fears or concerns?
A: A major concern for me was being able to return to my previous activity level after donation. Kidney donation is not something that should be considered lightly as there are both transient and permanent risks, in addition to complications that can occur. I donated at a young age and there is not a huge body of research following younger living kidney donors long term. Overall, a lot of the research conducted only follows donors for a few years post-donation which definitely leaves a lot of room for concern about long-term effects. I considered a donation for a significant amount of time and conducted a lot of research into the risks and complications before I was comfortable beginning the process. The whole process for me involved around 2 years of careful consideration, research, testing, and ensuring that I could donate within time constraints for veterinary school and summer jobs. I found a lot of inspiration in reading other donors' stories and Kidney Donor Athletes was a wonderful resource. There are a ton of resources for prospective donors including the Facebook group where Madisen and I met!
Q: What did friends and family say?
A: I didn't tell many people other than my immediate family prior to donation and don't actively share that I am a donor with many people now. I do try to spread awareness by wearing some gear from Kidney Donor Athletes and am happy to share my story with people if they are interested. The more information we can get out about living organ donation the better. My family was a little hesitant and nervous when I let them know I was moving forward with a donation, but it was all coming from a place of concern and love. Not many people know about the process and I think that is where a lot of the concern and fear stems from. Being open about the ins and outs of donation and sharing information and resources with family and friends is often what is needed to alleviate concerns. Ultimately, it is an individual's decision to go through with the donation. I understood my family members' concerns and did my best to alleviate them but ultimately, it was my body, my kidney, and my choice to donate.
Q: Did you know who the kidney was going to?
A: I didn't know who would be receiving the kidney and still don't have a clue! I eventually found out that it went to a young man, but that is as much information as I have, and I am totally okay with that! I am open to meeting my recipient if he would like, but understand that there are many factors that would make a recipient not want to meet their donor.
Q: Did everything go as expected? How did you feel afterward and what did recovery look like?
A: Everything went exactly as expected. I was in quite a bit of pain after the surgery and it was hard not being able to have anyone with me in the hospital because of covid precautions. Overall, my recovery went smoothly and I only spent a night in the hospital before discharge. I was definitely reliant on help in the first week home from the hospital and was lucky to have my mom with me to get me through the tougher moments. Everyone recovers differently but for me, the first week was full of some pretty significant pain and nausea but every day I felt exponentially better. Moving around post-surgery is really important and I tried my best to move around as much per day as I could. I stopped regularly taking the pain medications pretty soon after surgery, with only Tylenol for some referred shoulder pain, from the gas insufflation needed after the first week (I had laparoscopic surgery). I had some residual fatigue for around 6 months post-donation but was active and healthy enough to return to veterinary school shortly after donation. I even performed my first surgery, a cat spay, only 2 months after donation.
Q: How do you feel a year later?
A: Now that it has been a year, I feel absolutely amazing. I have had to make no real major modifications to my lifestyle or diet and no longer have any residual fatigue. I am busy with clinical rotations and a rigorous schedule but feel no different than pre-donation. Without the scars, and without the fact that donation was a big moment in my life and something I am proud of and passionate about, I would easily forget that I donated. I am beyond grateful that I was able to donate a kidney and hope that just one person reading this is inspired to donate or spread awareness about living organ donation. I am lucky to have found a friend in Madisen and am so glad this experience has connected us. The kidney donor community is a really special one and if any potential donor or advocate has questions, you would be hard-pressed to find one of us not willing to share our thoughts and experiences.
Q: Do you have anything you would like for people to know from this experience?
A: I'm going to copy a section of my Kidney Donor Athletes page below. I think it is an incredibly important aspect of donation to talk about!
"A lot of people place living organ donors on a pedestal and I would be doing a disservice to the process if I did not address this. In my opinion, living organ donors are incredibly lucky and privileged in their ability to donate an organ. I am healthy enough to donate an organ because of both luck and privilege in my access to comprehensive healthcare, mental health support, adequate nutrition, finances, and overall support from family and friends. Not everyone has the same resources available to them.
If you are reading this and can't donate an organ that does not mean you can't support living organ donation. Spreading the word about organ donation, helping others gain access to adequate nutrition, mental health services, and being supportive of the people in your lives can all, directly and indirectly, help raise awareness of and increase support of organ donation. Unfortunately, healthcare and in some cases the kidney donation process itself is impacted by systemic racism and the oppression of marginalized groups. Donors and non-donors alike can improve the process through equity and justice and make living organ donation an even more beautiful process than it already is. "
Thank you, Jeanette and Madisen, for being so courageous and passionate about making a difference in the life of someone who truly needed it. We often can take our health for granted and it's so inspiring to see others, despite their fears and concerns, go and spread awareness on live organ donations.