Back to blog
Autism Awareness SUV unveiled for the Coral Gables Police Department
With Mother's Day around the corner we are reminded of the amazing things our mothers do. In some extraordinary cases, there is no limit to the extent a mother will go to ensure the happiness of her child. That said, I'd love to introduce you to one of the most amazing moms out there. Mary Palacio-Pike, a mom who found herself driving an hour and a half daily to take her eldest son to therapy in Fort Lauderdale when she found out about his Autism diagnosis. Realizing later that with a lot of hard work, love, research, familial/financial support and plain ole grit she would start a school for her son to provide him with the absolute best in her neighborhood. That is how Crystal Academy was founded in 2009 and it continues to be a beacon of hope for children on the spectrum in our community.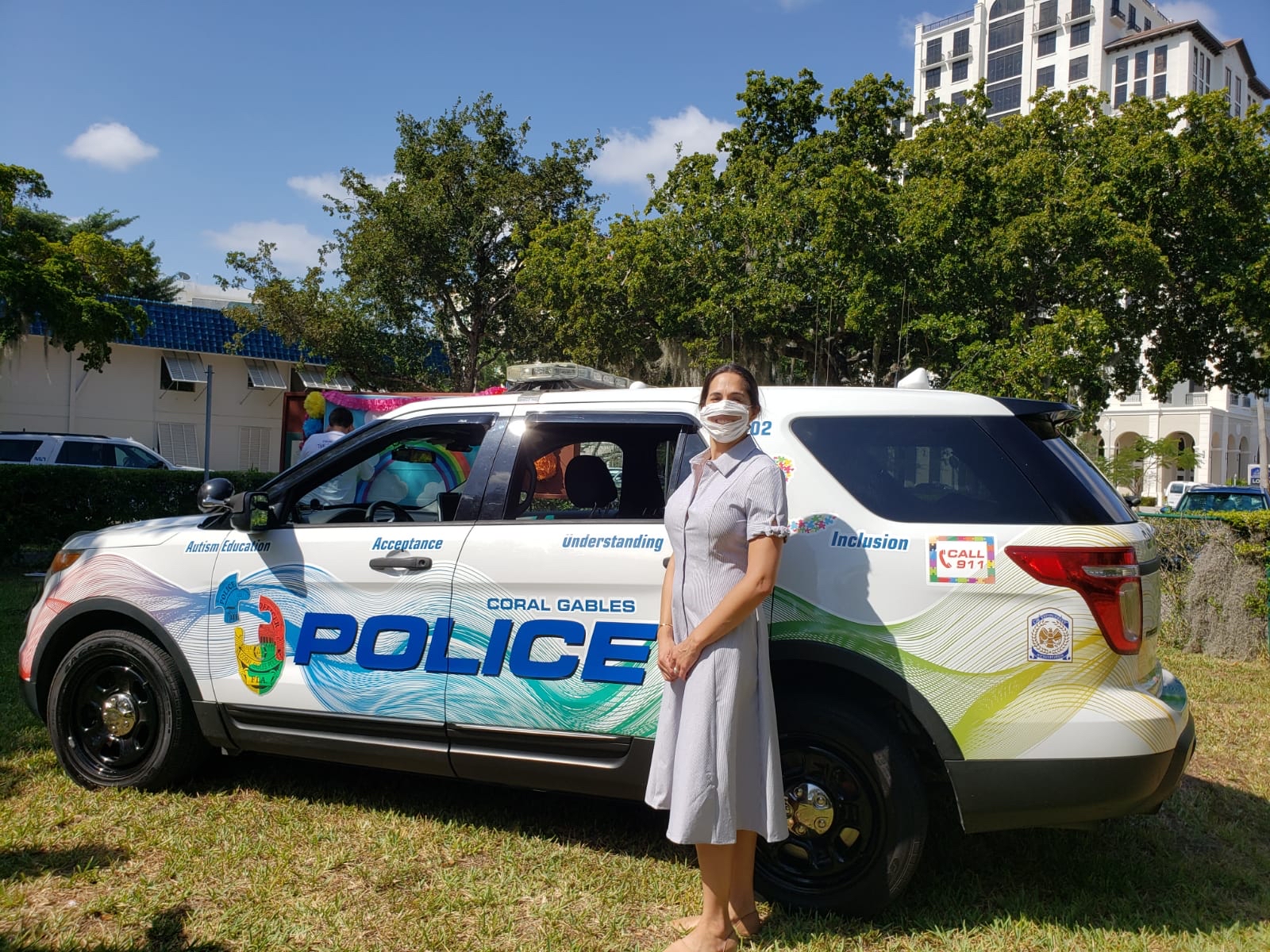 I know this story well because Crystal Academy is one of Choice MD's community partners, also because Mary sits on the Advisory Board for the City of Coral Gables and I'm proud to say she has become a friend. She has built her life around advocating, championing for all kids on the autistic spectrum in Coral Gables and her latest accomplishment was no small feat. In partnership with the City of Coral Gables Police Department, a beautifully designed SUV was unveiled to bring awareness to those on the spectrum. This event had me teary eyed!
Let me elaborate, the event was organized by Crystal Academy along with the City of Coral Gables Police Department. The SUV was designed by the students of Crystal Academy, and the first time the students would get to view the police car they had contributed to the design. A police car the City agreed to because they rely on an Advisory Board on Disability Affairs. Do you see where I am going with this? This was a collaboration that I can honestly say everyone put their whole heart in for and I was honored to be a part of it.
The idea for the police car was brought about by Mary, understanding that our community needs to move past Awareness and enter into a phase of Understanding, Acceptance and Inclusion. After all, the CDC states 1 in 54 kids are diagnosed with Autism. Our board agreed, and I never imagined a city responding as quickly as they did. Within months it was approved, designed with lots of love, and wrapped up just in time for April which is Autism Awareness Month.
I later came to find out about the officer involved in the design was Sergeant Escobar, who proudly recounted the many hours he spent working on the details because he wanted everything to come out perfect. Working with these children really gave him an understanding for the need to move forward and he proudly contributed. In my point of view, those touches are what make a community special. But, it doesn't end there, the police car will be a working police car and the officer who drives it, Officer George, has a brother on the Autism Spectrum.
The truth is, it's remarkable to see what happens when city, businesses, organizations, and residents all come together. In all honesty, when initiatives like this happens it feels like the cream of the crop rises to the top and it is absolutely where you will find the kindest most altruistic folks in the community.
And just to think all of this happened because of the love of a mother.