Back to blog
Choice MD CEO, Vanessa Liebl Interview with CanvasRevel
Canvasrevel: If you could go back in time do you wish you had started your business sooner or later? Give us the backstory – when did you start your business, where were you at life-wise/career-wise. What would starting later or sooner have been like for you? What would have changed about your experience and looking back do you wish you had started sooner, later or at the same time?
Vanessa Liebl: That's an extremely difficult question to answer and I don't think I will ever really know. I'll try to elaborate, at times I think I would've preferred launching Choice MD sooner. To be completely honest, I just didn't believe I had the ability to raise a child and a company, simultaneously. Already having lived with Multiple Sclerosis for upwards of 15 years, I knew I had just one shot at both and I really wanted to give them both my all. That said, I remember my thought process was that once my little Amelie was in kindergarten I would have the time and energy to work on my business. For the first 4 years of Amelie's life I was able to stick to the plan and I loved every second of being just her mom.
Once my little Amelie stepped foot in Kindergarten I hit the ground running with Choice MD and I formulated upwards of 30 partnerships within the community. Things were going exceptionally well across the board. Amelie was adjusting to school nicely and the community really appreciated all that Choice MD had to offer. I was asked to join the Miami-Dade Beacon Council Life Sciences Committee and to chair The City of Coral Gables Disability Advisory Board. Then, after 8 months of Amelie being in school, the pandemic hit. I no longer had the ability to question whether or not I would be able to do it and I was forced to face reality. Here were my two babies, Amelie and Choice MD and I was going to do everything in my will to ensure their success. Sure, it was incredibly difficult to manage but I managed both under unsurmountable amounts of stress and I proved to myself that with the right mindset, anything is possible. All things considered, had I started sooner the next phases of Choice MD would already be launched and it would be exciting to see all the new and upcoming features and capabilities in real time. Of course, the caveat to launching it sooner may have meant that I would not have been fully present for my daughter. I suppose things played out as they were supposed to.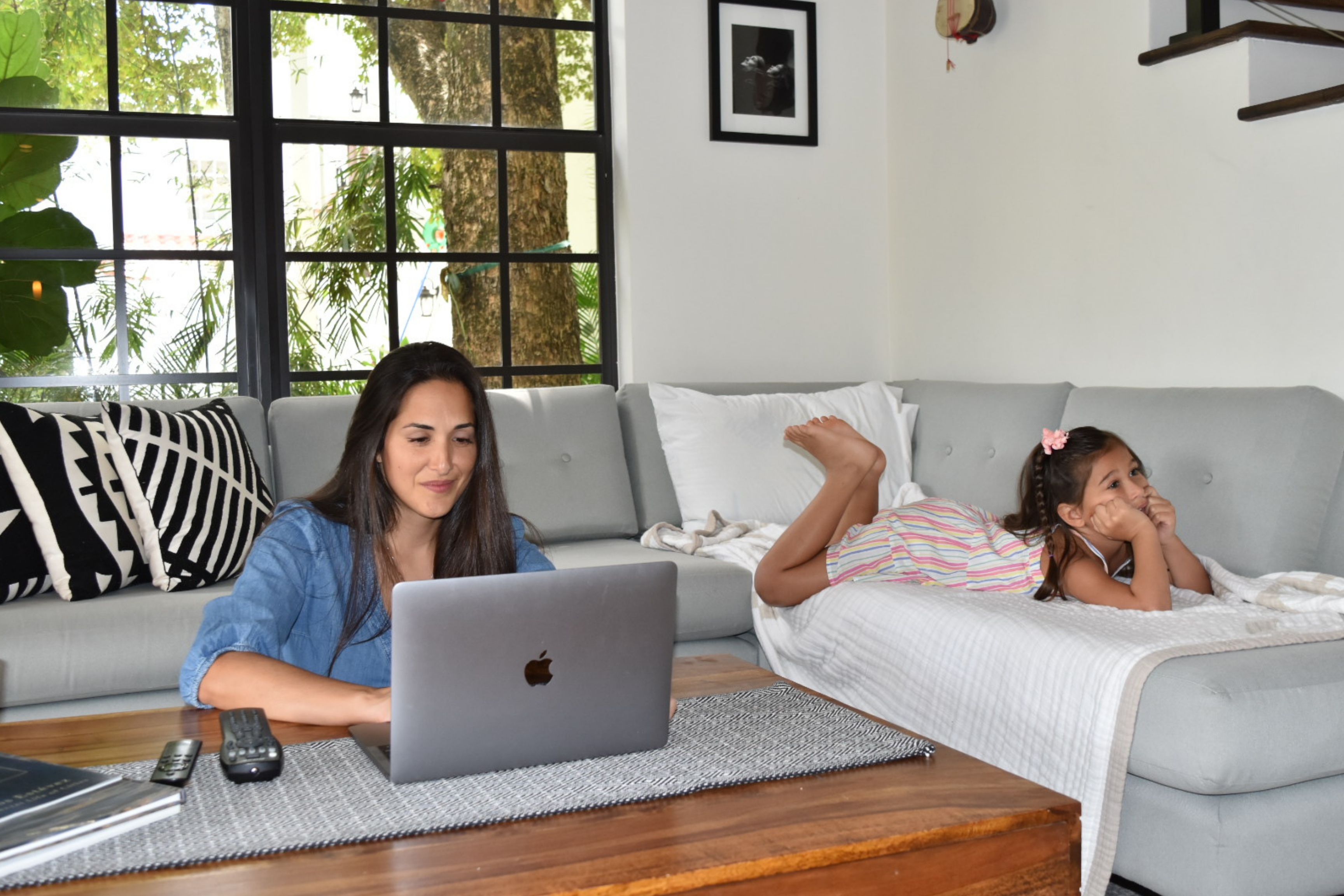 Canvasrevel: Tell us the story of how you came up with the idea for your business? Paint the picture for us so we really understand the context, circumstances, the emotions etc. Walk us through how you knew this was a worthwhile endeavor – talk to us about the logic of why you felt this would work? Were you solving a problem that no one else was solving? Were you offering a unique approach or what about this idea got you most excited?
Vanessa Liebl: Most good stories start off with a rough beginning followed by a tumultuous struggle to thrive before success is obtained. Choice MD's story is no different.
The concept of Choice MD came to me after living with a Multiple Sclerosis for about 10 years. Ultimately, it was necessary to struggle navigating the healthcare system to come up with a better solution. Only after facing the challenges head on was I able to come up with a better solution.
Initially after diagnosis, I felt I didn't have anyone to talk to. At least not anyone who understood what I was going through or how I felt. Once I reached out to the National Multiple Sclerosis Society, everything changed. I had stumbled upon an entire community of individuals who understood exactly what I was going through and they even helped me apply for financial assistance, find specialists in the area, connect with support groups, the list goes on. When I think back on that time, I remember that even when I did attend support groups, I was by far the youngest in the room and everyone took care of me as if I was their grandchild. It was a beautiful experience as they would always protect me and I would naively push their limits. We did everything from yoga to volunteering and charity events. After this experience, it became clear that what was missing was connecting individuals with organizations that could help them through the process.I made it my mission to formulate partnerships with any and every organization in the city that would help folks through health-related issues. Today I'm extremely proud to say that we have over 50 partnerships in the community. This is our unique approach to helping individuals navigate the healthcare system. Sure, the initial step is to find the right doctor and that's an issue we are also making attempts at solving. For us, healthcare is personal and we understand it requires more steps than just finding the right physician. It's also about connecting with communities that will help you thrive.
Canvasrevel: For folks who may not have read about you before, can you please tell our readers about yourself, how you got into your industry / business / discipline / craft etc, what type of products/services/creative works you provide, what problems you solve for your clients and/or what you think sets you apart from others. What are you most proud of and what are the main things you want potential clients/followers/fans to know about you/your brand/your work/ etc.
Please provide as much detail as you feel relevant as this is one of the core questions where the reader will get to know about you and your brand/organization/etc
Vanessa Liebl: I'm a first generation American with both my parents being from Bolivia. That in itself explains a lot about my personality. I grew up with the resolve to fight for women's rights within my own home, as I have an older brother, Jorge. I wasn't allowed to do as much for fear of getting hurt and because most of the stuff I enjoyed doing wasn't lady like. You would find me on the roof of the house or in a tree on any given day. Coincidentally this was happening around the same time my love of musicals was developing so "Anything you can do, I can do better" became my mantra. This, along with my martial arts training of 16 years shaped who I am to the core. I suppose that's why fighting for rights for those disabled comes as an intrinsic trait. I'm now a board member to The Advocacy Network on Disabilities as well as a member of the City of Coral Gables Advisory Board on Disability Affairs. One thing I am extremely proud of is my desire to level the playing fields for every individual. This certainly comes from my martial arts training as we were trained to always support the underdog.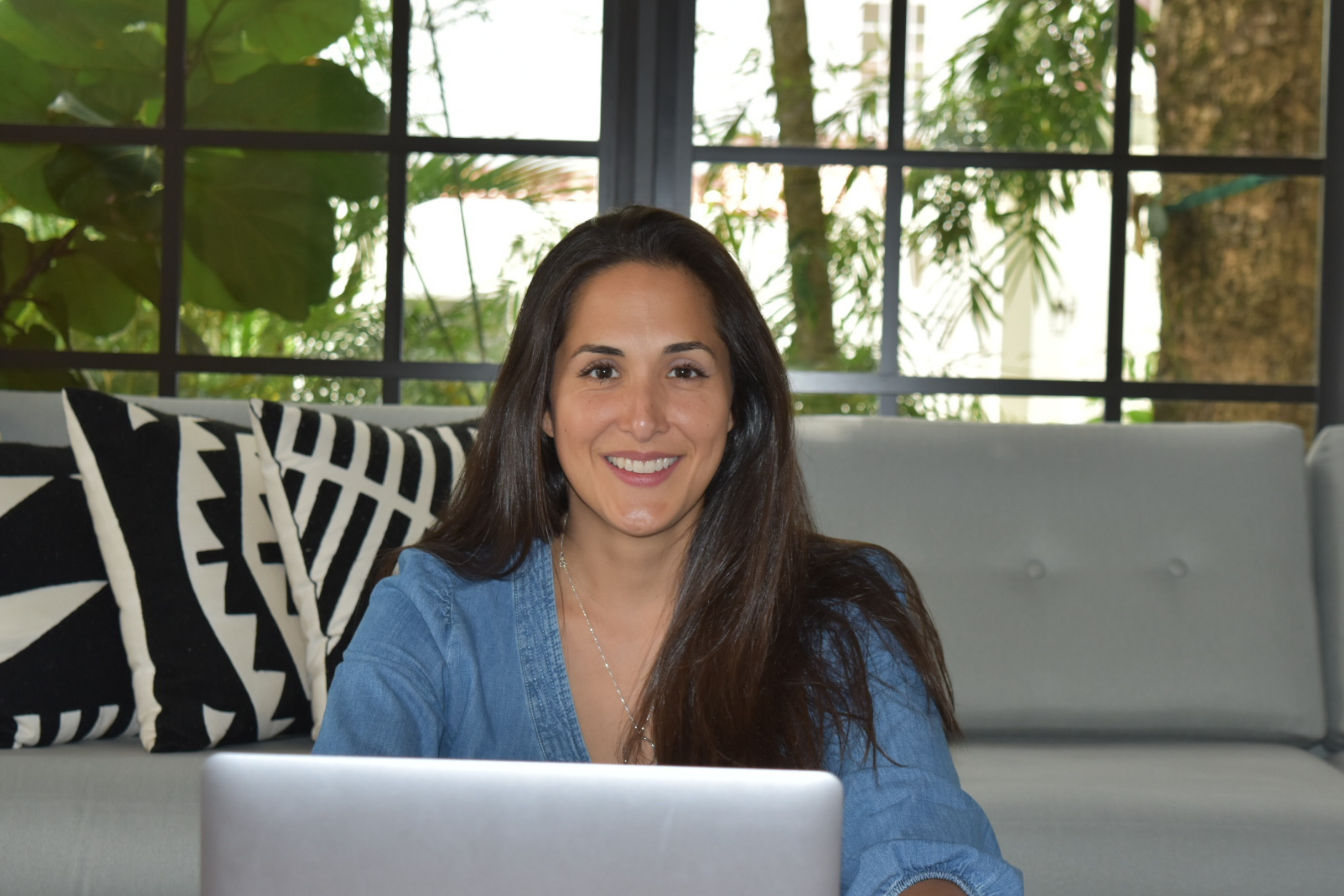 Canvasrevel: Can you share a story from your journey that illustrates your resilience?
Vanessa Liebl: I think it's fair to say that the pandemic tested the resilience of all of us. I was no different, panic set it for the first few weeks but then I realize my entire life has been plagued with trials, including being diagnosed with Multiple Sclerosis at age 21. Mindset has everything to do with how you thrive and with as much as I had on the line, I knew I had to give it my all to ensure not only myself thrives, but my business and my daughter as well. I remember initially thinking back on the safety instructions when flying on a plane. Always position your oxygen mask before assisting others. That's exactly how I felt, everything was out of control but I had to ensure that I could ground myself before I could do anything of substance for my business and my family. So, I called my doctor and asked for antianxiety medication. I knew that in order to provide peace to my daughter I had to also demonstrate it. Once the medication set in, I was able to think clearly and troubleshoot. I quickly adapted my schedule to be able to dedicate 100% of my time and energy into each. In the daytime, when my daughter was awake, I would focus only on Amelie in assisting her with school work and being her play mate. I knew, developmentally, how important those years were for her life so in the daytime I had fun playing like a kid. I would find moments to rest in between jobs and I almost always dedicated the hours from 3am-7am for just Choice MD. The house was silent and with only so many hours to complete my work I found I was able to focus and breeze through tasks quickly. I pushed harder than I ever did before in an effort to help both thrive. Today, I'm proud to say my daughter is an Honor Roll student and Choice MD has since won the George E. Merrick Innovator in the Making Award and the Diamond Award through the Coral Gables Chamber of Commerce, coincidentally the #1 Chamber in South Florida.
Canvasrevel: Can you share the story of a time when you had to pivot (in business, career or life).
Vanessa Liebl: The pandemic has given us all plenty of reasons to pivot, for Choice MD, I found myself reaching out to everyone in the community in an effort to ensure success. When I launched Choice MD in March of 2019, my thought process was to begin establishing roots through community nonprofits, from there I would expand to the medical community and lastly focus on bringing the community to the site. As things played out, I started with the nonprofits and then I remember reaching out to every city council official, and any prominent individual I could contact in Miami once the pandemic hit. I spent my days emailing and calling individuals to let them know of our remarkable community-based healthcare resource. We quickly added COVID testing centers to give individuals a full picture, in real-time, of the healthcare resources Miami has to offer. At one point, I found myself emailing Dave Lawrence, founder of the Children's Trust and he quickly became a friend and somewhat I look up to. I relentlessly reached out to anyone I could think of and well, that's how Choice MD became a well-known entity in the city.