Support dogs…. I get it now.
Having only one child in the house during the pandemic has added another layer of mom guilt. The type of guilt that has led our family to have conversations of getting a new pet. I realize it would've made sense to get the pet at the beginning of the pandemic, but I really could not add more responsibility to my plate. Between assisting with virtual schooling, working on Choice MD, and my chronic fatigue there was no energy left for another task. Truly what has kept me going is the love for my family and the passion to leave Choice MD as my legacy.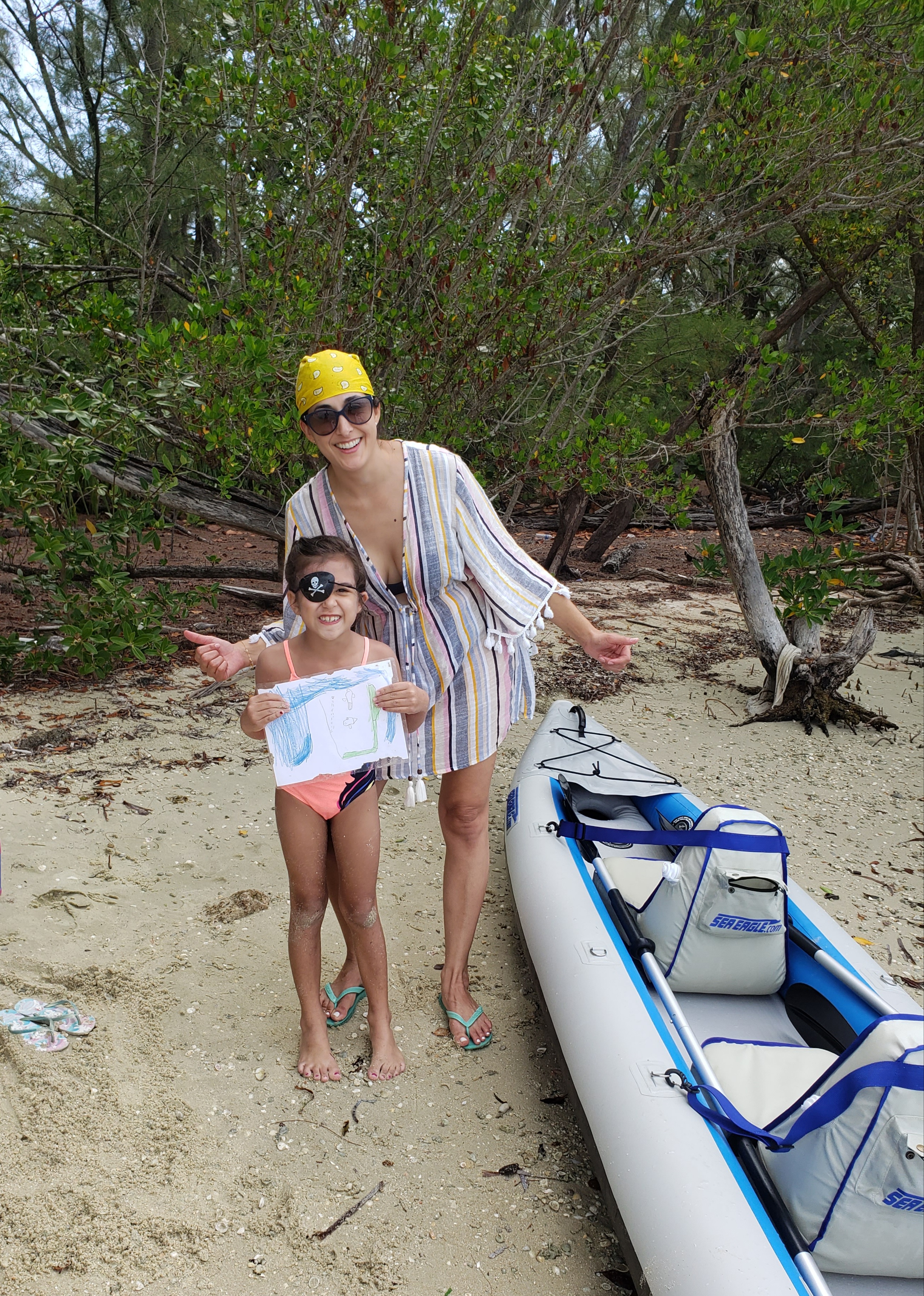 That said, summer months are here and I've been making a conscience effort to find ways to enjoy the outdoors as it's still the safest place for our little one without having yet been vaccinated. I understand that kids are pretty resilient and COVID isn't as much of a threat to them, but it's hard to break that mentality. Her brain and mine are having a hard time with it and I really hope a vaccine gets approved for the younger group before school starts up again. Before I digress, despite the heat this past weekend we took the kayak out to Virginia Key and we had a blast! We started planning the trip the night before with the idea of finding a "secret island." We made a treasure map and I agreed to be a pirate on the trip "Argh ye mate-e."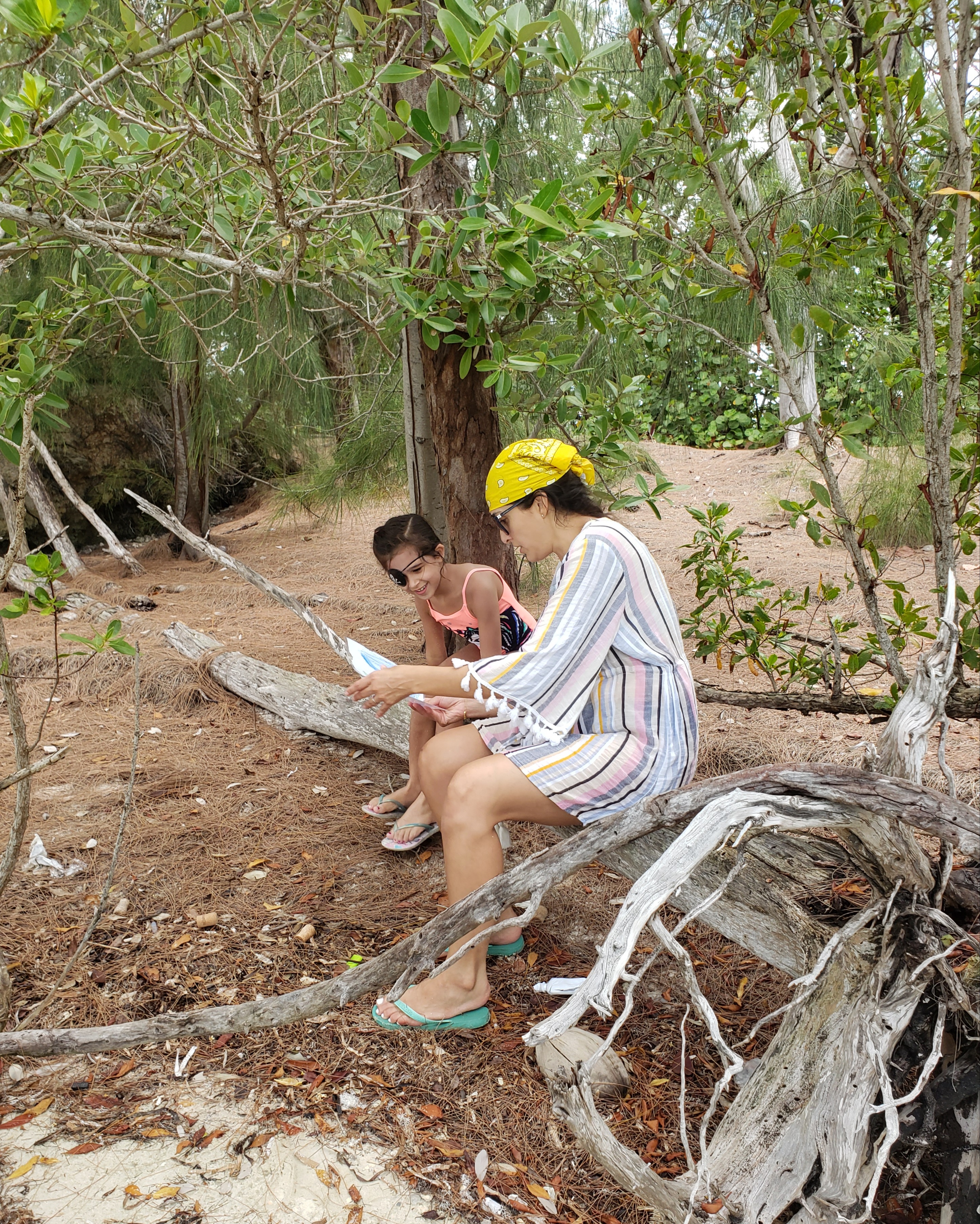 The morning arrived and with our lunches packed, we set out to find our treasure. We were out there for a few hours before we docked our ship and found a resting spot. Of course, these little islands get a lot of debris pushed their way and the ground was covered with small bits of coral that were extremely painful to walk on without shoes. I was only wearing flip flops and with less control of my foot muscles they kept sliding off, so I ended up painfully crawling to the edge while Dan and Amelie enjoyed the water for a bit. By the time I crawled to shore I saw a big friendly dog running over, which seemed to be for moral support. He jumped into our kayak and feverishly started searching for stuff. He didn't stop until his nose settled on my cover-up and, in that moment, I understood what some trainers say; "some dogs are instinctively support dogs". He swam over to make sure I was ok and to help me out in my time of need. Despite his owner feverishly calling him he did not leave until his owner came to take him away.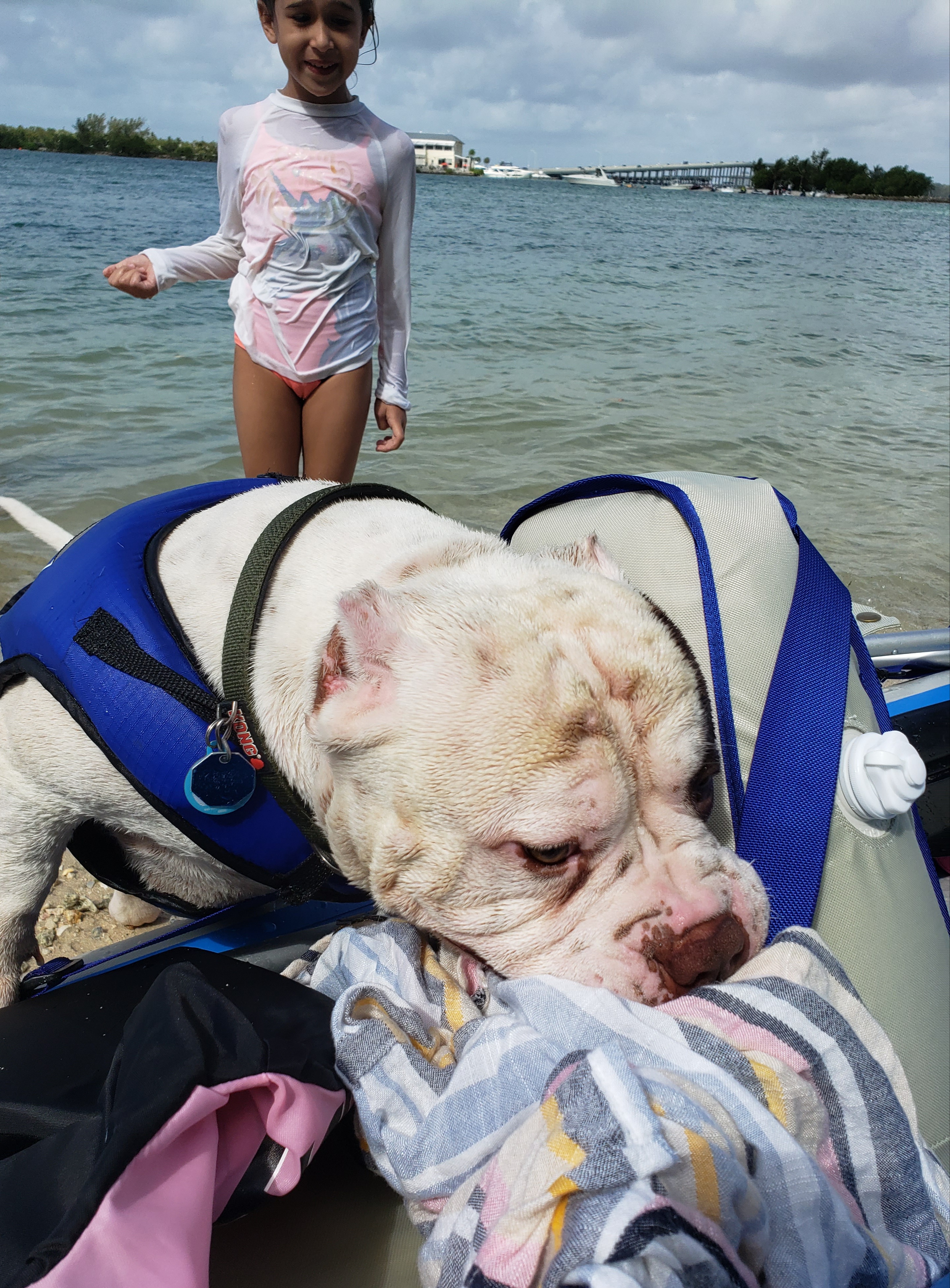 Sure, support dogs might add some work between the walking, feeding, grooming etc. but when you really need them they're there for you, and they come with an instinctive need to help! It seems the decision has been made in our home, when we are ready for it.