When compassionate practices become best practices, everyone wins.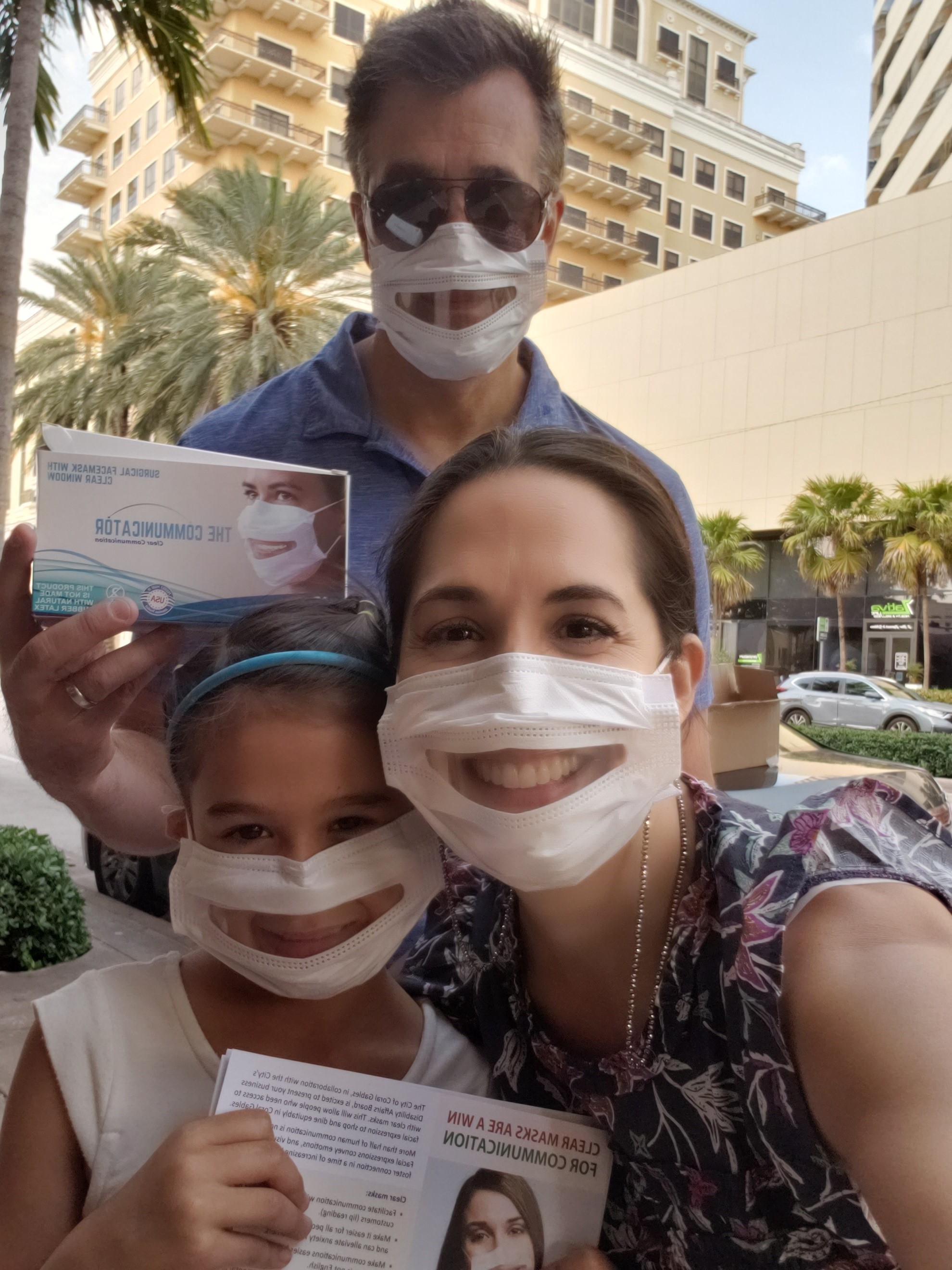 The most important lesson I learned during the first six months of the pandemic is that the disabled population is up against obstacles we are not even conditioned to look out for, unless our own life has been affected, and that needs to change. During the onset of the pandemic, advisory board meetings in the City of Coral Gables were put on hold. It was too much of a risk for the City to ask groups of individuals to convene with the sole purpose of advising them on what should be done in the various areas. For those six months, I stressed about what could be done to help the most vulnerable population during this awful time. As chair to the Advisory board on Disability Affairs I really felt the burden of thinking outside the box. After all, there certainly was no handbook on what to do during this time.
Truth be told, both my mom and stepdaughter are part of the deaf and hard of hearing populations and because they did not express to me the extent of the difficulties they were experiencing, I didn't think of the problem enough to think of a solution. It wasn't until Ericka Kofkin from the City of Coral Gables told me how isolating going out in public during the pandemic has been for her. Simply put, being deaf and suddenly having the ability to read lips taken from you due to mask wearing, had put their entire world on mute. Think about that, those few moments we held onto of going out in public to see another person and have a conversation to get some reprieve from Covid cabin fever was the complete opposite for those who are deaf or HOH.
In collaboration with the City of Coral Gables, The Disability Affairs Board presented businesses across the city with clear masts so that people who require access to facial expressions could communicate with non-verbal cues and emotions. I will be the first to admit that the Clear Mask Initiative should have been implemented months ago, but I just didn't think of the problem. According to the World Health Organization, over 460 million people have disabling hearing loss. The Clear Mask initiative was created to enable visual facial cues to communicate – and of course, share a friendly smile with others during such an isolating time.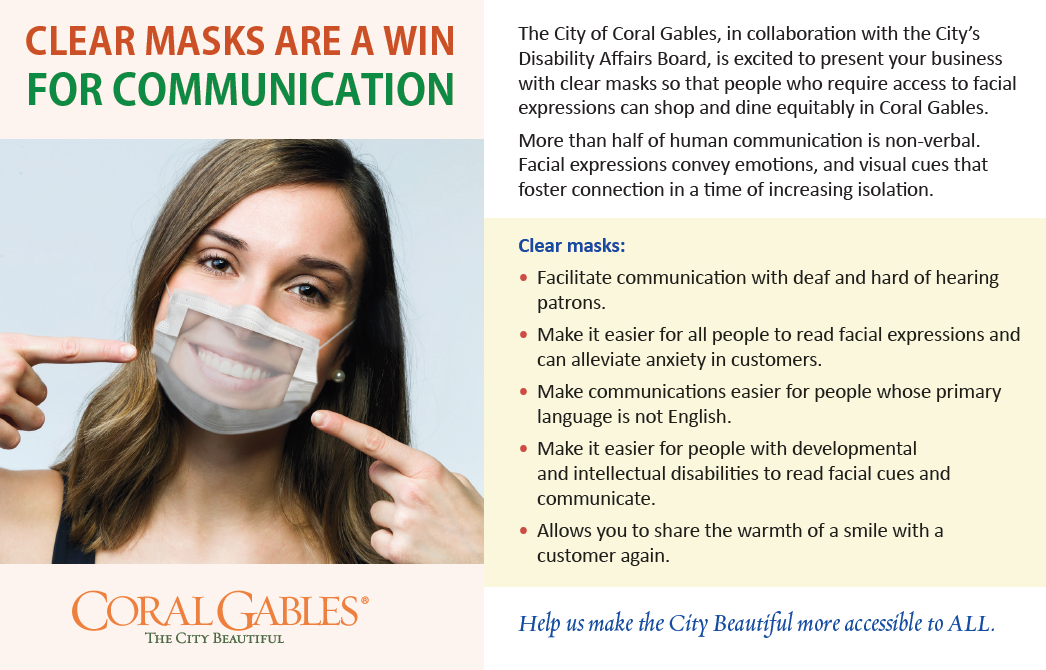 So many in the disabled community were having to go without special services that aided them in survival and quite frankly, much like children, for some it can take a village to ensure the livelihood for some folks with disabilities. Take, for instance, someone with spinal cord injury who may require a nurse 24/7. That person would be asked to stay home and mask up. There really wasn't much I felt we could do, but it didn't stop me from trying. I sat in on different meetings hoping to learn as much as possible to find solutions to the problems at hand.
Truth be told, learning of the obstacles Ericka Kofkin was facing is the prime reason I personally took to the streets to hand out Clear Masks with my family and a few wonderful employees of the City. The biggest take away from this initiative is that it really does take a village to rally around an individual with a disability and I truly do not know enough superlatives to adequately describe the City of Coral Gables and all the wonderful residents, business, organizations within it.
Click here to see the Clear Mask Initiative on NBC 6!