Breast Cancer Awareness Month: Local Resources in Miami
The National Breast Cancer Awareness Month takes place in October. Read about some of the best local resources for breast cancer in Miami.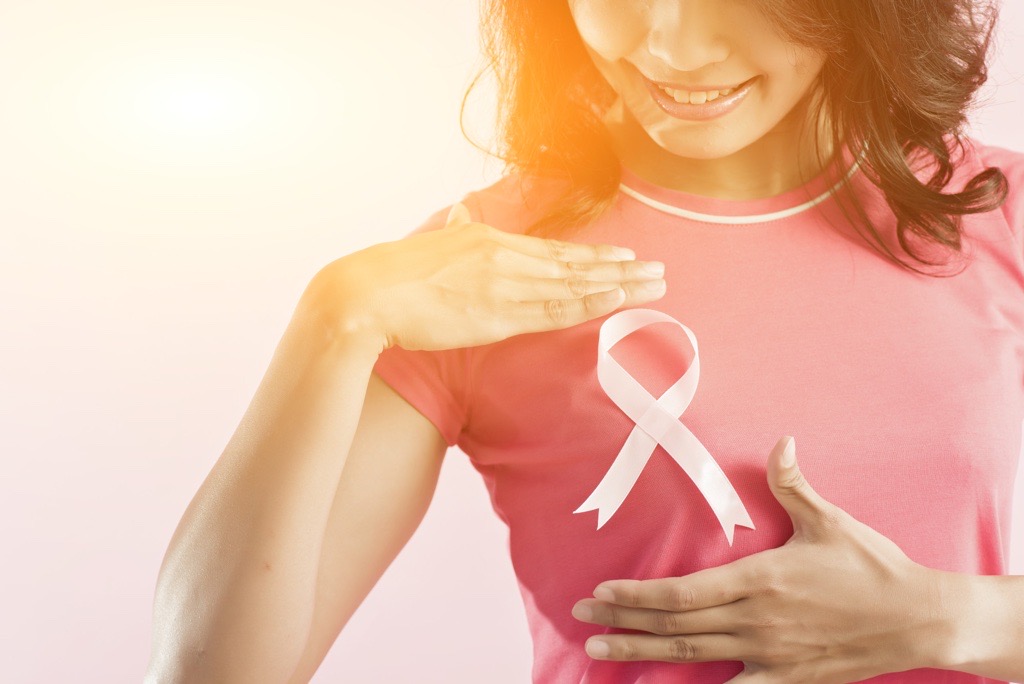 Did you know that in 2022, approximately 287,850 new breast cancer cases will be diagnosed in women in the US? Breast cancer is the most common cancer for women in the US, besides skin cancers.
Breast cancer awareness month is an important time of the year to raise awareness and research opportunities to change the lives of people who've been affected.
Chances are, you've been affected by breast cancer in some way. Whether you've gone through treatment yourself or have a friend or family member that has, it's important to continue educating yourself on new treatment options for breast cancer.
In this guide, you'll learn about breast cancer awareness month and what resources are available to residents of Miami, FL.
When Is Breast Cancer Awareness Month?
October is Breast Cancer Awareness Month, and during this month, people around the world show support for every person that's affected by breast cancer.
It also raises breast cancer awareness by educating women on when they should be getting mammograms and the common warning signs of breast cancer, which include:
Nipple discharge

Warmth or redness of the breast

Change in the breast's size or shape

Nipple discharge

Lump in the breast or underarm area

Puckering or dimpling of the skin
There are also many different fundraising campaigns like walkathons and charity runs, fundraising galas, community events, and more. The National Breast Cancer Foundation also encourages people to start their own fundraising campaigns at work or at school.
The more you learn during this month, the more you can help to educate your friends and family members on screening tests and breast cancer symptoms.
Whether you need information, a screening, or financial assistance, you can turn to local resources in Miami, such as:
Breast Cancer Assistance Program
The American Breast Cancer Foundation offers a Breast Cancer Assistance Program that helps with local screenings and diagnostic tests for all uninsured individuals, regardless of gender, age, or race.
The goal of this program is to help both women and men detect cancer as early as possible.
Applications for the program are available to people on a first-come, first-serve basis. You'll need to go through an approval process which requires proof of income and residency.
If you don't qualify, you'll still get a list of local resources to turn to. You can call 844-219-2223 to start the process.
Susan G. Komen
You can also turn to Susan G. Komen for breast cancer information, financial assistance, and information about the signs and symptoms of breast cancer.
Susan G. Komen Helpline(1-877-465-6636) will provide you with information about breast cancer and breast health. They offer assistance with a variety of issues, such as:
Emotional support to people with concerns or questions

Information about Komen's Treatment Assistance Program

Information about local organizations that offer screenings and financial assistance

Connect you with resources and information

Help you to learn coping mechanisms

Provide coaching to help you communicate with your doctors

Clinical trial education
The Komen Finacial Assistance Program can help you no matter where you reside in the United States. This program offers assistance with costs associated with having breast cancer. This includes treatments and daily living expenses.
To qualify, you'll need to be currently receiving breast cancer treatment or have metastatic (Stage IV) breast cancer. You need to reside in the US and have an income at or below the federal poverty level (FPL).
You can get assistance for expenses like:
Rent and housing costs

Bills and utilities

Medications

Transportation to treatment appointments

Medical equipment like oxygen

Groceries

Home health care
Miami-Dade Department of Health
The Florida Breast and Cervical Cancer Program (FBCCEDP) makes it much easier for residents of Miami to get breast cancer screenings. You'll get free services via partnerships with doctors, hospitals, and diagnostic services in your area.
This program provides services such as:
Breast screening exams like mammograms and clinical breast exams

Cervical cancer screening exams

Diagnostic funds for women who are screened in the program and test positive for breast cancer

Care coordination for people with abnormal test results

Referrals to the Florida Medicaid Program

Assistance with treatment through Medicaid
You'll need to go to theMiami-Dade Department of health website to find the information for booking an appointment. The eligibility criteria for this program include:
Low income

Uninsured

Between 50 and 64 years old

You live in Miami-Dade or Monroe Counties

You have a picture ID
American Cancer Society in Florida
The American Cancer Society in Florida is another helpful resource you can use to find services in Miami-Dade County.
You can get information 24/7 about breast cancer and local breast cancer resources in Florida. You can call the American Cancer Society at 1-800-227-2345 for information on:
Prevention

Local screening

Quitting smoking

Treatment options

Local community programs and support groups

Financial programs
They also offer rides to treatment, lodging if you need to stay away from home during your treatment, and hair loss and mastectomy products.
You can also take advantage of their online community to get support and learn practical treatment tips. There is also a volunteer program that allows you to talk to other women who are breast cancer survivors.
If you'd like to support breast cancer research on your own or in honor of a loved one, you can participate in local American Cancer Society events. Popular events in Miami include the Relay For Life by the University of Miami and Real Men Wear Pink by the Memorial Cancer Institute.
Schedule Your Mammogram Today for Breast Cancer Awareness Month
Now that you know more about breast cancer awareness month, you can take the initiative to get screened and learn more about breast cancer.
If you're looking for a primary care doctor or a medical screening facility for your breast health, then you can turn to Choice MD, LLC for all your healthcare needs.
We will help you throughout your journey towards better health by helping you find local doctors, medical diagnostic facilities, or support organizations.
Make sure you reach out and contact us today to get started!